Kickstart Your Website Today with

GrowFast
Do you want to migrate your website or launch a new one?
NO HIDDEN FEES OR FALSE PROMISES
Claim Your Free Service

Today!
CLAIM FREE SERVICE & RECEIVE A FREE CONSULTATION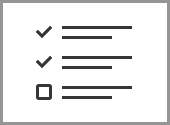 PROVIDE NECESSARY DATA AND PURCHASE YOUR THEME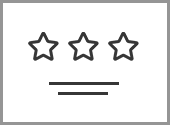 GET YOUR DREAM WEBSITE IN TWO WEEKS
Which Service Do You

Need

?
We offer a few options to help you build the perfect website. Don't hesitate
to contact us with any questions regarding the following services.
Ready to migrate your existing website to HubSpot CMS? You've found the right place! Our process is designed to be simple and hassle-free, offering effective results your visitors will love.
Ask us about any of the following options.
Migrate:
Turn your non-HubSpot website into a professional hub with our free migration service.

Relaunch:
Have an outdated or underperforming website? Not all is lost: We can help you relaunch with all the tools necessary for success.

Revise:
Your website might need some tweaking before it welcomes new visitors. Whether you need a small fix or a full facelift, we've got you covered.
Claim your free website migration following the purchase of our GrowFast Pro theme.
Congratulations: You've done the hard work of setting up a business! Now, it's time to see your vision come to life with a gorgeous website.
This might be a big step, but it doesn't have to be a stressful one.
Convert:
Have an idea for a website design? We can take your outline and make it reality.

Build:
Prefer to start from scratch? No problem. We'll walk you through every step until you have a website you love.

Redesign:
A preexisting website that lost traction can still be saved. With a professional redesign, we can ensure it receives the success it deserves.
Claim your free website launch following the purchase of our GrowFast Pro theme.
Why Migrate to HubSpot CMS?
Unsure whether a GrowFast Pro theme transformation is right for your website?
Though it might seem like a big leap, the decision is one that'll only benefit your online presence in the long run. A few major benefits provided by a switch to HubSpot CMS Hub include:
Building a cohesive website that represents your brand is easier than ever thanks to HubSpot's pre-built themes, templates, and drag-and-drop modules. Customize your visitor's experience however you wish!
Comprehensive Optimization
Say goodbye to guesswork. With tools like Dynamic Page Testing and A/B testing always available, you can identify weak points in your website and quickly implement improvements — without needing a complete rehaul.
Unfortunately, cyber-criminals aren't going anywhere. That's why CMS Hub equips your website with built-in automatic DDoS protection, antivirus software, and free SSL certification.
Chances are, multiple people in your team will require access to your website. Fortunately, CMS Hub is more than ready to welcome coworkers with efficient tools designed for collaboration.
CMS Hub combines all the functions you need to set your website for success in one convenient location. Review lead generations, session numbers, development tools, and more without needing extra third-party solutions.
Not Sure Where To Start?
Claim Your FREE One-Hour Consultation Before Purchasing
We are here to guide you from the first step until the launch of your new HubSpot website.
Frequently Asked

Questions
1.) What is the difference between a FREE migration service and launching a new website with a GrowFast Pro theme?
There is a significant difference in the process of the project.
With the migration service, everything is straightforward. We take a non-HubSpot site with its previous content and replicate it on HubSpot CMS with some design facelifts and minor tweaks.
Launching a new website will require more profound research. This process requires the customer to be more involved and provide all requested data, such as design assets, project vision, copywriting, etc.
Learn more about our FREE services or contact Paul for a FREE consultation.
Let's Talk About

Your Project