Start With GrowFast

Today
Do you want to migrate your website or launch a new one?
NO HIDDEN FEES OR FALSE PROMISES
Claim Your FREE Service

Today!
CLAIM FREE SERVICE & RECEIVE A FREE CONSULTATION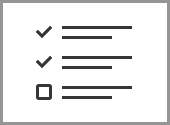 PROVIDE NECESSARY DATA AND PURCHASE YOUR THEME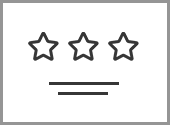 GET YOUR DREAM WEBSITE IN TWO WEEKS
What Service Do You

Want

?
Do you need a hassle-free solution to migrate your website to HubSpot CMS?
Migrate your non-HubSpot website.

Relaunch an outdated or underperforming website.

Migrate your website and receive a facelift.
Do you need a hassle-free solution to launch a new website on HubSpot CMS?
Convert your web design to a website.

Build a brand new website.

Redesign an outdated or underperforming website.
Not Sure Where To Start?
Claim Your FREE One-Hour Consultation Before Purchasing
We are here to guide you from the first step until the launch of your new HubSpot website.
Frequently Asked

Questions
1.) What is the difference between a FREE migration service and launching a new website with a GrowFast Pro theme?
There is a significant difference in the process of the project.
With the migration service, everything is straightforward. We take a non-HubSpot site with its previous content and replicate it on HubSpot CMS with some design facelifts and minor tweaks.
Launching a new website will require more profound research. This process requires the customer to be more involved and provide all requested data, such as design assets, project vision, copywriting, etc.
Learn more about our FREE services or contact Paul for a FREE consultation.
Let's Talk About

Your Project