WholeStack Solutions' Bold HubSpot Transformation
Discover how WholeStack Solutions partnered with Lpd-Themes to create a unique, unconventional website on the HubSpot CMS platform.
In this case study, we explore the collaboration between WholeStack Solutions, an IT Services and IT Consulting company, and Lpd-Themes. Together, they successfully transformed an outdated Weebly website into a bold, innovative HubSpot site that reflects the company's unique identity. Learn how they tackled challenges, integrated custom solutions, and launched a new, engaging website in just two weeks.
About WholeStack Solutions
WholeStack Solutions is an IT services and consulting company focused on enabling growth and possibilities through technology. They offer managed services, 24/7 network operations centre support, and end-user assistance to help businesses stay connected and efficient.
Industry: Business Consulting and Services
Website: https://wholestacksolutions.com/
Company Size: Small-Market (11-50 employees)
Location: North Kansas City, Missouri
Use Case:
WholeStack Solutions's pain points
WholeStack Solutions struggled with an outdated Weebly website that failed to convey its unique brand and capabilities.

The company attempted to build a HubSpot website theme using GrowFast's free version but lacked the necessary experience for a successful implementation.

While WholeStack Solutions had created basic wireframes for new website pages, they needed assistance with design and content to create a standout site.
WholeStack Solutions desired a bold, unique, and innovative design that would set them apart from typical corporate IT Managed Services websites. This required incorporating dynamic elements, avoiding generic business imagery, and pushing the limits of conventional design.
Lpd-Themes leveraged their expertise in web design and HubSpot CMS to develop a custom site that showcased WholeStack Solutions' unique brand identity and met their specific requirements.
1) Custom HubSpot Website Design:
Crafting an Innovative Site Lpd-Themes created a new HubSpot website using WholeStack Solutions' design requirements and the GrowFast Pro theme, capturing their bold and innovative vision.
2) Integrating Unique Puzzle Elements:
Lpd-Themes built two custom modules related to WholeStack Solutions' brand identity, incorporating puzzle elements to further distinguish their website from competitors in the IT Managed Services industry.
3) Fresh Content and Imagery:
Lpd-Themes provided all-new content and images to complement the bold, innovative design of WholeStack Solutions' website, ensuring a cohesive and engaging user experience.
Week Website Launch WholeStack Solutions' new website was successfully built on the HubSpot CMS platform within just two weeks, showcasing its fresh design and unique brand identity.

The collaboration between WholeStack Solutions and Lpd-Themes resulted in a cost-effective solution that delivered a high-quality, custom website without breaking the bank.

The successful completion of the new website has fostered an ongoing partnership between WholeStack Solutions and Lpd-Themes for future projects and website enhancements.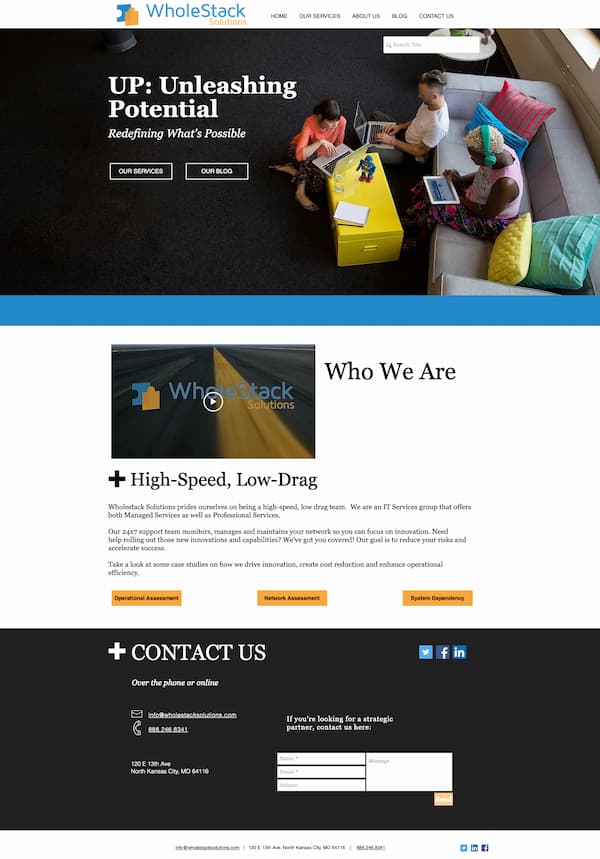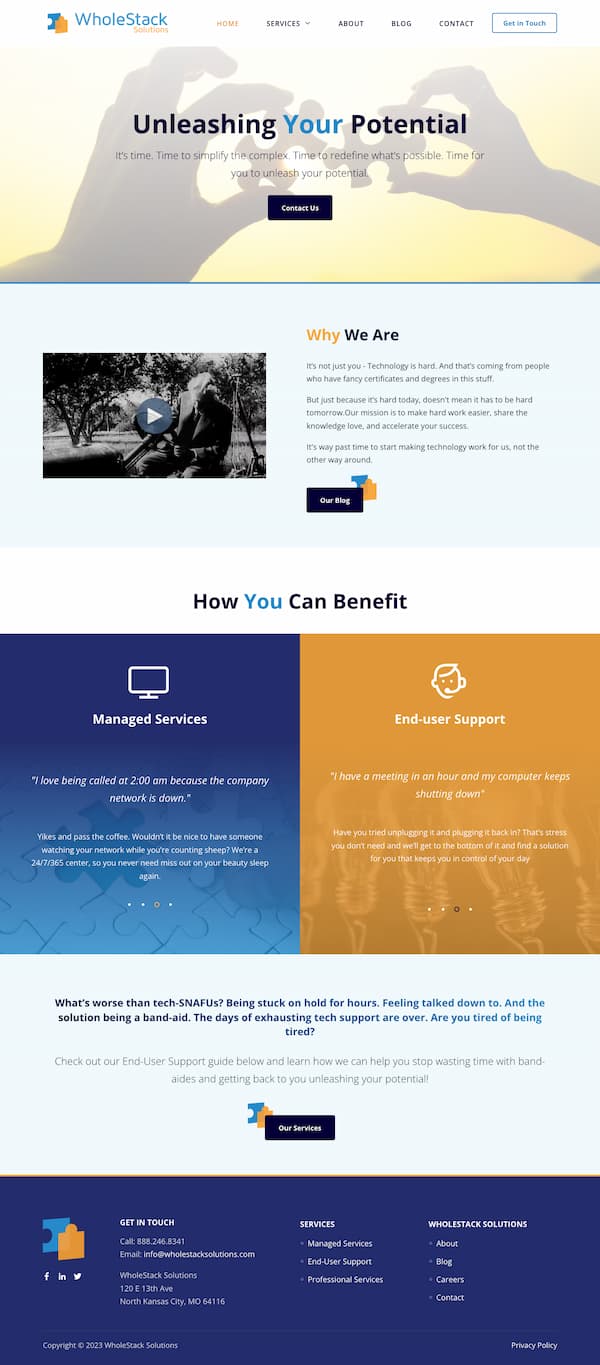 TRUSTED BY LEADING COMPANIES

"Thank you for this Paul! I really appreciate it :) It looks amazing! I know there will be small bits but overall I just want to say a massive thank you to you!"
Story Teller — Rolls-Royce & R2 Factory
Let's Talk About

Your Project